Amanda Josephine Perry (b. July 6, 1950, Emilypolis), as Amanda Forbes). She is the incumbent, and so far only, Governor of West Mainland. She was elected in July 2000, defeating the state's Sex Discrimination Commissioner, Elena Vatsolou. In 2004, she was re-elected in July 2004, narrowly defeating actor and leftist activist Martin Harrod.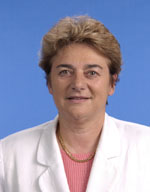 Governor Perry was born in 1950, in Emilypolis. After attending the University of Santa Christina she began a career in the media, beginning on radio. In 1978, the Georgeland Broadcasting Corporation made her the host of their drive-time radio program Post-Meridian. She hosted the program for four years, before becoming the newsreader for the GBC's Santa Christina evening TV news in 1982. In 1987, Perry transferred to Channel 12 (Georgeland), as host of a morning chat show, Perry in the AM, which ran until 1990. In 1992, Perry left television and went into the private sector as a media consultant, before being elected as Governor in 2000 in the first gubernatorial election for the new state. Perry is seen as a mild conservative, but she usually keeps her distance from mainstream politics. Perry married her husband, Jack Perry, in 1980. The couple have one daughter, Elizabeth (b. 1984).
Ad blocker interference detected!
Wikia is a free-to-use site that makes money from advertising. We have a modified experience for viewers using ad blockers

Wikia is not accessible if you've made further modifications. Remove the custom ad blocker rule(s) and the page will load as expected.