Beautiful Broken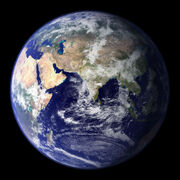 Earth is a timeline that speculates on future political, technological, and cultural events from the present day into the far future. This timeline does not incorporate interstellar travel or extraterrestrials. It is purely a study of the planet Earth.
Attention!
This is a large and ambitious project. I would appreciate any contributions, though I may edit them if they do not agree with my overall plan.
Overview
By the end of the 22nd century, we saw that our planet needed saving. The ocean had risen, summers had grown dreadfully hot and winters had almost disappeared. Food and fuel supplies grew dangerously thin, yet we continued to consume faster than ever. And amidst this decay, we fought brutally over what little remained. Every day it seemed another war began. Revolutions and dictators sprouted up in our backyards. Nowhere was safe.
And then came GEL. They saved us. Legions of devoted women, sheltering us from the chaos, lifting us out of ruin. They taught us how to love each other, and to love Earth itself. We became creators, not destroyers. We worked and shared our goods with wisdom and temperance.
But they lied to us. They never mentioned what we were sacrificing. And so as soon as we had a chance for revenge, we took it. We would never look back.
And we have been fighting ever since.
May the gods be merciful.
Timeline
2015
29 protesters are killed in an uprising in Pyongyang, North Korea. Supreme Leader Kim Jong-un, when questioned about the massacre, replied that the DPRK had the situation under control and that future uprisings would not be an issue.
South Korean President Park Geun-hye spoke out against the North Korean government, threatening war if the DPRK continued to violate "Basic human rights." The DPRK offered no response to her comments.
2016
Marco Rubio, a Republican, is elected 45th President of the United States, defeating Democrat Martin O'Malley. Rubio ran on a campaign of promises to lower property and income taxes, raise sales taxes, raise the Social Security age, and a two-year probation period providing citizenship to undocumented immigrants.
The Korean Revolution begins. (Sometimes referred to as the Second Korean War.) President Park Geun-hye authorizes South Korean troops to support the insurgency in North Korea, on terms that the rebels swear loyalty to the South Korean government.
2017
United States Congress passes the Welcome Act, outlawing the deportation of undocumented immigrants and providing citizenship to all immigrants who meet probation requirements during their first year.
2020
President Marco Rubio comfortably wins re-election, defeating Democrat Cory Booker.
2023
The world experiences the hottest year on record, with an average global temperature of 15.7 C (60.3 F) marking the first year the global temperature has risen above 60.0 F. During July of this year, a severe heat wave strikes Europe, producing temperatures of 109 degrees throughout southern France for a two-week period.
Ad blocker interference detected!
Wikia is a free-to-use site that makes money from advertising. We have a modified experience for viewers using ad blockers

Wikia is not accessible if you've made further modifications. Remove the custom ad blocker rule(s) and the page will load as expected.