Bertonica,' Texas
Town

Bertonica in 2009

Motto: Wealth, Health and Peaceful dreams.

Map of Bertonica

State
Texas
Founded
1854
Founded by
Bert R. Nica
Named after
Bert R. Nica
Official languages
American English
Unofficial languages
British and African
Population
186, 384

Leader

Co-Leader

Bert R. Nica

Roach T. Berton

Official Colors
Blue, Green and Greenish Blue
Currency
Dollars
Bertonica (Native: Birt, on, ika) is a small town in United States. The Town is stated in the middle of Texas, and the most smallest town inside Texas.
History
The town was founded in 1854 by Bert R. Nica. In 1854 the towns population was 12,0 and in 1899 the towns population risen to 186, 384, which lead to shopping stores, book stores and movie stores being built in 1954. Since 1855, the town was named after the founder Bert R.Nica. 
Colours
These colours are used on the flag.
| | | | |
| --- | --- | --- | --- |
| Greenish Blue | Blue | Green | Dark Blue |
The Same colors are used on the Seal along with black and white.
Community
Government
Active
Denson P. Nica (Mayor)
Francis W.H Grence
Unactive
Bert R. Nica (Founder, Mayor)
Culture
Food
--
Sports
In the town, the sports are like any other small town in America. The town has wildcats football and basketball.
Currency
The Currency used is the Dollar.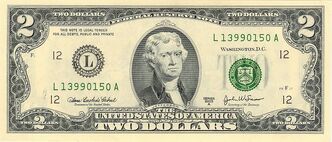 Places
Attractions
Ad blocker interference detected!
Wikia is a free-to-use site that makes money from advertising. We have a modified experience for viewers using ad blockers

Wikia is not accessible if you've made further modifications. Remove the custom ad blocker rule(s) and the page will load as expected.