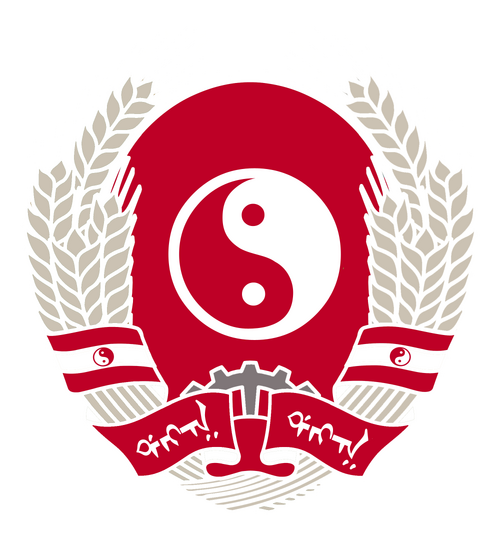 당우 깆앚익
(Danguk Press Office)
October
6 - Tafingge Gemun Protests: Crowds of protestors have been allowed to peacefully demonstrate on the streets of the capital Tafingge Gemun throughout the night. Protests began at 8pm yesterday, and have been centred around Cuse Geoli and featured over a thousand participants protesting about the lack of political freedoms. Many of them students and young people, who say they have been inspired by the 'Umbrella Revolution' pro-democracy protests in Hong Kong. Many have camped out with tents along the street which has been blocked for all traffic since lastnight causing mass delays throughout the city. Social media has been stormed by messages from protestors affiliated with opposition group Danguk Republic. 
8 - Tafingge Gemun Protests: Pro-Political Freedom Protests on the streets of Tafingge Gemun continue into their third day. Police and Tafingge Gemun's authorities have permitted the closure of the Cuse Geoli until midnight tonight, when they have urged that protesters clear to roadway to ease the congestion that has gripped the city since Tuesday. The police have warned that they will have to resort to force against protestors who refuse to leave. Protestors have been permitted to move their camps to a nearby park. The General Secretary is to release a statement tomorrow regarding the protests, and he is expected to hold a conference with opposition group Danguk Republic on Friday. 
11 - Dang Re-unificaiton: For the third time since 1990, the Russian federal government has denied Dangrussia to hold a referendum on reunification between Danguk and Dangrussia. The President of Dangrussia has stated that he is "disappointed at the Russian government." Protests erupted in the Dangrussian capital of Goro Gemun following the news, however these were quickly dispersed by authorities. The General Secretary has released a statement saying that he is "disappointed in the Russian government for their sheer disregard for the right of the people of Dangrussia to self-determination." Relations between Russia and Danguk have been sour for several decades, and many political analysts believe that this will further disrupt peace between the two nations. 
Ad blocker interference detected!
Wikia is a free-to-use site that makes money from advertising. We have a modified experience for viewers using ad blockers

Wikia is not accessible if you've made further modifications. Remove the custom ad blocker rule(s) and the page will load as expected.