Dr. David Martin Keeler (b. September 8, 1954) is a Georgeland politician, who presently serves as Shadow Minister for Health and Family Services in the Shadow Cabinet of Robin Sales. Keeler, who graduated from the University of Mainland in 1977, practiced law for nearly a decade before being elected to the Georgeland House of Commons in 1991, for the seat of Keating, representing the United Islands Labour Party. He later joined the United Islands Liberal Party and is currently a member of the governing Liberal Democrats.
After serving several years as a Parliamentary Secretary, Keeler was made Attorney General by Prime Minister Zoe Parker in 2005 after the resignation of Michael Gannett. He remained Attorney General until 2007, when the party lost office. New leader Robin Sales made Keeler Shadow Minister for Health. Keeler was himself briefly considered as a leadership candidate, but declined to run.
Keeler is a trained lawyer, but his PhD is in political science. He earned it in 1998, after six years. Keeler is married to Joan and has four children. He lives in Doubledance.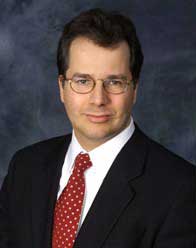 Ad blocker interference detected!
Wikia is a free-to-use site that makes money from advertising. We have a modified experience for viewers using ad blockers

Wikia is not accessible if you've made further modifications. Remove the custom ad blocker rule(s) and the page will load as expected.