Emily Helen O'Connor (b. June 14, 1945, Zigit, as Emily Roderick) is a Georgeland jurist who is the incumbent Chief Justice of Georgeland. Chief Justice O'Connor is the first woman to hold that office. She was appointed the 15th Chief Justice in June 2005 following the retirement of George McKell.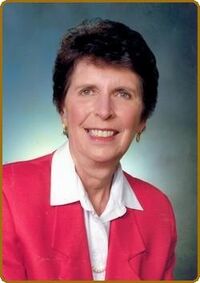 Born into a wealthy Zigit family, O'Connor was educated at the University of Mainland and became a lawyer. She was admitted to the bar in 1969. She worked for several years as a partner in a Topstad legal firm before becoming a local judge in the Federal District in 1985. In 1990, at the age of 45, she was nominated to the Supreme Court of Georgeland. She was the second woman to serve on that body, behind future President Susan O'Byrne.
O'Connor had a reputation as a liberal justice, who interpreted the constitution in a manner consistent, for the most part, with the practice of the various leftist governments. In 1996, Justice O'Connor made minor headlines by publicly supporting the government's plans to legalise abortion, for which she was rebuked by the other judges and President Donald Davis. However, her judicial career was unaffected.
In 2005, the Chief Justice, George McKell, announced his retirement. O'Connor was the next most-senior judge, having served the longest apart from McKell, and was appointed to succeed Chief Justice McKell in June 2005. She has so far not made any significant public statements and remains a very low-profile Chief Justice, in contrast to her rather more outspoken predecessor.
O'Connor is married to Stephen O'Connor, a Scoitan Catholic and human rights activist. They have no children.
Ad blocker interference detected!
Wikia is a free-to-use site that makes money from advertising. We have a modified experience for viewers using ad blockers

Wikia is not accessible if you've made further modifications. Remove the custom ad blocker rule(s) and the page will load as expected.