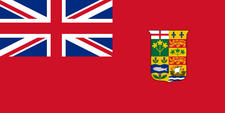 The
flag of the Kingdom of Largonia
is the state flag of Largonia and the only in history of the country. It contains the country's
royal coat of arms
and was designed by tailors from England. The first use was in 1873 on the independence on 1 January. Queen Victoria of the UK hoisted the flag and explained the country's independence.
The flag contains the Union Flag, a red background and the coat of arms in the left.
Ad blocker interference detected!
Wikia is a free-to-use site that makes money from advertising. We have a modified experience for viewers using ad blockers

Wikia is not accessible if you've made further modifications. Remove the custom ad blocker rule(s) and the page will load as expected.