North Burma Protectorate
Talk

13
10,408pages on
this wiki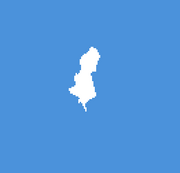 After its
invasion of Myanmar
, Chinese troops entered the eastern part of Burma and created a barricade line along the middle of Myanmar. The territory that the Franco-German Commonwealth retained control of was subsequently placed under a protectorate by the EU, namely the states of Kachin, Sagaing, Chin, Magwe, Mandalay, and Rakhaing, so as to make administration easier.
Foreign Reaction to the Protectorate
Edit
Leading Bangladeshi politicians insisted on invading North Burma immediately. However, this was not carried out.