This article is under construction and/or revamp and will be completed at a later date. If this article has not been edited in several days, please remove this template.
This article was last edited by Centrist16 (talk| contribs). (Update)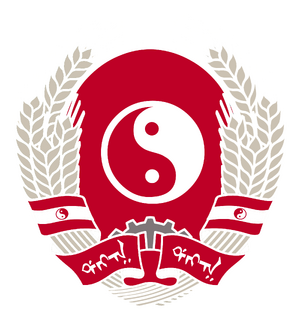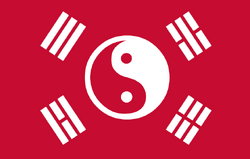 EMBASSY OF THE DANG PEOPLE'S REPUBLIC IN LOS ANGELES, SIERRA
Hung Josan, Dang Ambassador to Sierra
Mission Statement
Services to Dang
Consulates
Santa Ana
San Francisco
Las Vegas
Territorial Consulates
Exchanges (SENSITIVE)
Classified information. Withheld from the public.
OOC note: All information here is IC. No meta-gaming!
11: The government of Danguk expresses its condolences at the loss of 32 Sierran nationals to Mexican missile attacks against the disputed territory of Baja California, and has expressed its disgust at the attacks. 
See also
Ad blocker interference detected!
Wikia is a free-to-use site that makes money from advertising. We have a modified experience for viewers using ad blockers

Wikia is not accessible if you've made further modifications. Remove the custom ad blocker rule(s) and the page will load as expected.