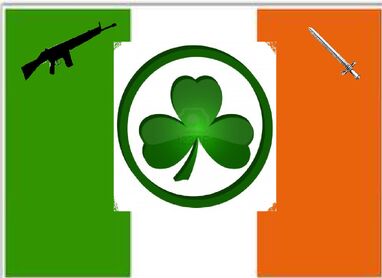 The Irish Kingdom
(Ireland)
Population
5 Million
Government
Dictatorship
Leader
Finn O'Gara
Offical language
Irish, English
PLACE ON MOST POWERFUL COUNTRIES LIST
 Ireland is a small Island in northern Europa. It Left the European union in 2013 and became a dictatorship. During the mean time Europe became broke and had to introduce a new curncey. But Ireland became super rich.
Ad blocker interference detected!
Wikia is a free-to-use site that makes money from advertising. We have a modified experience for viewers using ad blockers

Wikia is not accessible if you've made further modifications. Remove the custom ad blocker rule(s) and the page will load as expected.