John Kane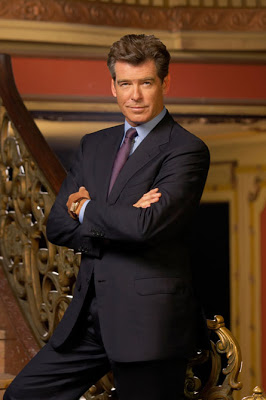 President of Eldorado
Assumed office : March 1, 2009
Vice President :
Michael D. Bernheim (2009-2014)             Nancy Sanchez (2014 -)
Preceded by : Bob Fox 
Eldorado Senator from Stetson County
April 6, 1994 - March 1, 2009
Personal details
Born : Jonathan Lennox Kane      
August 6, 1962  , Stetson City
Nationality : Eldoradan
Political Party : Liberal Party
Spouse : Cassandra Kane
Profession : Lawyer
Religion : Christian
Jonathan Lennox Kane, commonly known as "John Kane", is the current President of the Republic of Eldorado and a leading member of the Liberal Party.
Early life
Jonathan Lennox Kane was born on August 6, 1962 in Stetson Central Hospital, Stetson City.
His mother Ann Bowen (1930 - 2011), a Spanish teacher in Stetson,  was mostly of mixed Irish and Spanish ancestry. His father Lennox Kane (1929 - 2006), was an important lawyer who's ancestor George Kane had emigrated from Scotland in 1826.
His parents met at Dalton College in Stetson in 1952. They married in 1956. 
John was the last of three children, Olivia, born in 1957, and Isabelle, born in 1960.
The children were brought up in the upper middle class suburb of Amber Falls, Stetson City. They grew up in the Roman Catholic faith, the religion of their mother.
Politics
After graduating from Las Tapas University Law school in 1988, Kane started to take interest in politics. In 1989, he joined the Liberal Party, because his girlfriend Cassandra was a leader of the young liberals. This decision didn't please his father, a strong supporter of the Federalist Party.
.
Ad blocker interference detected!
Wikia is a free-to-use site that makes money from advertising. We have a modified experience for viewers using ad blockers

Wikia is not accessible if you've made further modifications. Remove the custom ad blocker rule(s) and the page will load as expected.