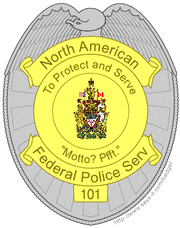 The North American Federal Police Service is the national police force of North America, which was adopted from the former nation of Canada's RCMP, which was the federal police of Canada during it's existence.
It has a total force of 50,000 officers throughout the nation, and is a supporter to state police, which in turn, supports municipal and regional police forces.
The NAFPS is responsible for escorting the president while he is within the nation. It typically uses unmarked vehichles for escorting. It's ground fleet is wholly composed of several thousand ford police package vehichles.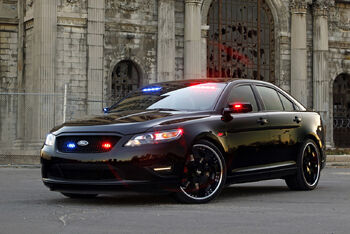 It uses the SW 5946 Handgun as it's standard issue pistol. M4's are used in high priority/high risk duties.
Ad blocker interference detected!
Wikia is a free-to-use site that makes money from advertising. We have a modified experience for viewers using ad blockers

Wikia is not accessible if you've made further modifications. Remove the custom ad blocker rule(s) and the page will load as expected.