Capital: Swejos
Governor: Harry Gerr
Vice Governor: Fweti Bre
Population: 5,584,016
Land Area: 8,281.47 km2
Umpum is the capital of Juliania. Here, a lot of people live here just to see the landmarks. It was founded on 1699 BC, and was the very first city of Juliania. Its capital is Swejos, which is in the northwest of the province/state. People of Umpum are caled Umpunians (in Juliannese, Umpuninos).
Map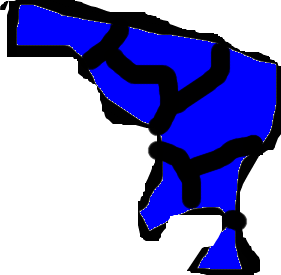 Town 1 (westmost) - Regget
Town 2 (east of Town 1) - Hetwu
Town 3 (south of Town 2) - Futer
Town 4 (southmost) - Jwue
Town 5 (east of Town 2 and Town 3) - Swejos
Town 6 (north of Town 4) - Truwe
Town 7 (west of Town 6) - Prite
History
There was only almost short history, but it was founded on 1699 BC, and the population that time was 400 and made capital. On 1294 BC, it was made capital again after Nantun reigned as capital. On 945 AD, the officials made administrative regions, including Swejos. At 1434, They made Hetwu and Futer. They divided it more on 1646 when they added Truwe. At 1782, they added Regget. The population reached almost 1 million that time. The population reached its peak of 13 million at 1923. For that, they made Jwue (jouwe) and Prite. Starting 1924, the population declined and declined till it reached 5 million on 2001. It rised at 6.3 million, and went back to 5.58 million on 2014.
Ad blocker interference detected!
Wikia is a free-to-use site that makes money from advertising. We have a modified experience for viewers using ad blockers

Wikia is not accessible if you've made further modifications. Remove the custom ad blocker rule(s) and the page will load as expected.