This article is under construction and/or revamp and will be completed at a later date. If this article has not been edited in several days, please remove this template.
This article was last edited by Falloutfan08 (talk| contribs). (Update)
STV (Somerset Television) is the largest broadcasting network in Somerset. It runs 3 channels, STV1, STV2 and ETV.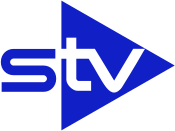 Channels:
STV 1
STV 1 is the main channel, which broadcasts news, dramas, documentaries and others.
STV 2
ETV
ETV (Entertainment Television) is a channel aimed at a younger audience. It broadcasts Comedy Shows, Dramas and others.
Broadcast Programs include:
Noel Fieldings Luxury Comedy
Big Bang Theory
How I Met Your Mother
Skins
The Mighty Boosh
IT Crowd
Smallville
Misfits
New Girl
Friends
Gilmore Girls
The Cleveland Show
Family Guy
American Dad
Two and a Half Men
The American Office
30 Rock
South Park
Ad blocker interference detected!
Wikia is a free-to-use site that makes money from advertising. We have a modified experience for viewers using ad blockers

Wikia is not accessible if you've made further modifications. Remove the custom ad blocker rule(s) and the page will load as expected.