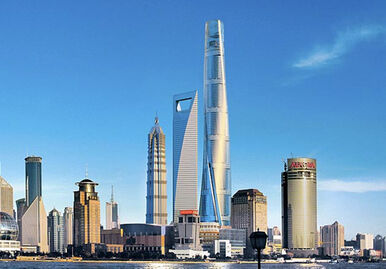 The Shanghai Tower is the third largest structure in the world, located in
Shanghai
, it houses most of the
Chinese
government, and is also home to major organizations headquarters, that of several corporations and the
Conservative-Nationalists
.
Its the largest structure in Shanghai and in China and its claimed territory. Construction began in 2009, with the project durning World War III for wartime purposes. It was able to be put under round the clock construction by the Chinese government, and was finished in 2011.
Ad blocker interference detected!
Wikia is a free-to-use site that makes money from advertising. We have a modified experience for viewers using ad blockers

Wikia is not accessible if you've made further modifications. Remove the custom ad blocker rule(s) and the page will load as expected.