Sonnoke lanok
Area
16,660 km²
Population
Density
3,388,000
203.4/km²
Capital
Ardenjost
Governor
Beret Nicetsem
Municipalities
64
Sonnok is a province in central Ardenjost. It's the most populous province of Ardenjost.
Municipalities listed by judicial region
numbers in parentheses are the numbers, with which the municipalities are marked in the map below
Region of Southern Lulofjarp

Abarran (26)
Cmaydkes (27)
Harrunjas (28)
Ljentmac (29)
Lulofjarp Town (30)
Lulofjarp Rural municipality (31)
Region of Northern Lulofjarp

Cmalselak (32)
Leddoj (33)
Sarnmast (34)
Tabkes (35)
Tekersbyk (36)
Ulvjerkes (37)
Vjerkes (38)
Region of Northwestern Sonnok

Atsujarp (56)
Carbyk (57)
Durmokes (58)
Elasjarp (59)
Kjulkes (60)
Lapskes (61)
Natlanjarp (62)
Reppsusjarp (63)
Rodokkes (64)
Map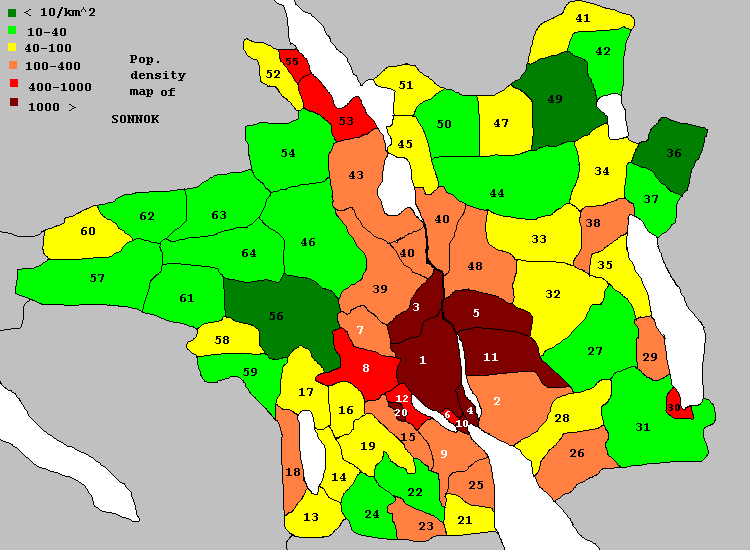 Ad blocker interference detected!
Wikia is a free-to-use site that makes money from advertising. We have a modified experience for viewers using ad blockers

Wikia is not accessible if you've made further modifications. Remove the custom ad blocker rule(s) and the page will load as expected.