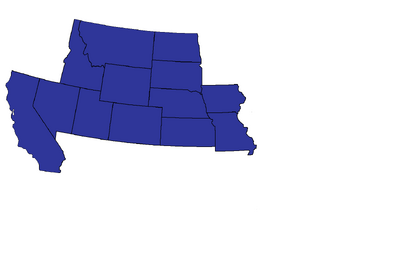 The
Loyal States
is a term in the
United States
, which refers to the states that did not secede from the United States, i.e. California, Colorado, Idaho, Iowa, Kansas, Montana, Missouri, Nebraska, Nevada, North Dakota, South Dakota, Wyoming, and Utah.
Following the reforms in 2004, the governors and populace of the remaining states swore loyalty to the reformed United States Government.
In 2011, the United States agreed to sell Clark County, Nevada to the Kingdom of Texas after disputes over the Hoover Dam increased. In return, Texas gave the United States $500 billion dollars, which was immediately used to keep Nevada's economy stable until the economy was able to get "back on its feet".
Ad blocker interference detected!
Wikia is a free-to-use site that makes money from advertising. We have a modified experience for viewers using ad blockers

Wikia is not accessible if you've made further modifications. Remove the custom ad blocker rule(s) and the page will load as expected.