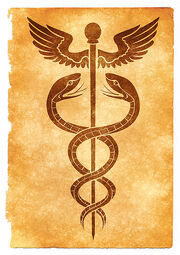 Tmazaian Medical School offers education in nursing, medicine, psychology and dentistry. There's also a joint program with State Technical University for medical technology.
Faculties & Programs
Faculty of Dentistry

Dentist (5 years)
Oral Hygienist (3 years)
Faculty of Nursing
Faculty of Medicine

Physician (6 years)
Physician Associate (2 years)

Faculty of Psychology
Faculty of Medical Technology*

Medical Technician (4 years)
Ad blocker interference detected!
Wikia is a free-to-use site that makes money from advertising. We have a modified experience for viewers using ad blockers

Wikia is not accessible if you've made further modifications. Remove the custom ad blocker rule(s) and the page will load as expected.