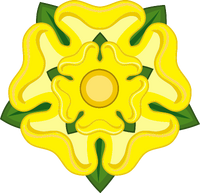 The Yellow Rose of Texas
Personal:
| | |
| --- | --- |
| A | This user was born in 1997 and is at the age of 16. |
Conworlds:
Damnant quod non intelligunt
Welcome to my page. I am MineCraftian, creator of many nations and many planets. Most of my conworlds are categorized so you know they belong to me, but three break this exception for the sake of proper categorization. These are:
Biography
Edit
I was born the Nacodoches, Texas, USA. I am gay, get over it, and I currently live in Las Vegas, Nevada. I have comprehensive views on politics, and I usually prefer not to preach them. However, I will warn that I can be quite incompatible if something goes against my ways.
I have very liberal social views to some degree. Religious marriage is between a man and a woman. But, the civil rights of marriage should be allowed to everyone. So I don't know how to say yes or no to gay marriage, I think I will just abstain. I, however, do not like abortion. I support gun rights, and I am a devout nondenominational Christian.
My economic policies are quite conservative, however. People should work to make their lives better, the harder you work the easier it should be. However, people who are unable to work should be taken care of by the state. I guess I am center right at that standing. Maybe that's why they put the "liberal" before "conservative" in liberal conservative. Or would it be conservative liberal?
I don't like American politics, but I love its rights. In turn, I like German politics, but the whole "police state" doesn't sound too fun. I want to live in Germany when I grow up, and I guess I'll be a journalist. That's a few years though, so it's America for now. Cheers.
Activity Times
Edit
These are basically just summaries, and may not always be available
School Year
Edit
Monday thru Thursday 4:30pm - 12:00am
Friday 4:30pm - 2:00am
Saturday: 11:00am - 2:00am
Sunday: 11:00am - 12:00am
Behold Africa's greatest filming triumph
Edit
Likes and Dislikes
Edit
Lady Gaga
LGBT Rights
Huffpost
reddit
Freedom of speech
Germany
Lewdness
Burly blond German guys
Christianity
Republics
Democracies
Ron Paul!
Cute animals
Socialism in America
Communism
Fascism
Police states
Racists
Haters
Hard core ultraconservatives
Hard core ultraliberals
Monarchies that are mean
American social media... wtf
Bugs
Mitt Romney
Barack Obama
Mean animals
Too much pollution
Too much forest
Cliffs/open heights
I will now list my stuff!
Edit