---

Hey there. I'm Martin, I live in Pretoria, which is the "administrative" capital of the Republic of South Africa. I am white with European ancestry, Dutch or Belgian, to be exact. This is because my racist forefathers didn't pack up and leave, so I am an Afrikaner. I hope to one day immigrate to the USA, since I have what appears to be a natural inclination to approach law, politics, morality and society in an American way.

I am a full-time student at the the University of Pretoria's Faculty of Law, currently doing a four-year LL.B (Bachelor of Laws), and am planning on doing a degree in political science afterward. Depending on my country's situation at that time, I will either move to a middle-East Coast city (preferably liberal and Democratic) or remain here. Either way, I will pursue politics.

I am quite liberal, however, I consider myself a conservative-liberal, believing that people should make their own choices, but should keep even that in perspective and not turn the world upside-down. I have a lot of opinions, most of which are not supported in general by society or the people around me, thus I don't speak out about them personally anymore, or in places where I wish to keep my relationship with people sound (like here). Feel free to read my blog and make requests if you wish.

I am a liberal Christian. I am 100% behind the Lord, I love Him, I worship Him, I believe in Him. However, I don't go to church, as I cannot find it in me to trust these institutions. They are full of shit. I have experienced that churches try to push their own agenda, and that the minister/priest is full of opinions he just can't wait to indoctrinate his congregation with. It is evident that people think that whatever a minister/priest says, is right. People do not develop their own relationship with God. They follow the flock and see God as the President of a country - the only way to get in contact with Him is to go through layers and layers of bureaucracy.

I believe God is with me at any given time and that I can have a conversation with Him at any time. In addition, I see the Bible as a guide. It told us about God and laid some foundations, however, people see it as a book of rules and go as far as to not see anything in context. The Bible is full of metaphors and figures of speech - and I feel I am the only one who has seen them. People take the TEXT in the Bible and see them as fact, completely ignoring the context and perhaps the deeper meaning. We will never, in our lifetime on Earth, know exactly what God meant. HE GAVE US FREE WILL. He did not give it to us for no reason. It is up to us individually to find and develop our own understanding of the Bible and our own relationship with God.

At a distance, people will call me a false Christian and pass judgement as if Nobody ever say they aren't allowed to, but I don't care. My Christianity is not a subject of debate for anyone. Only God Himself will decide if I am allowed to be with Him in His Kingdom - no "church," no "holy" human priest, no doctors of theology, and certainly not someone who thinks they have all the answers. I don't owe anyone an explanation about my faith, and however contradictory it may seem, this is what I've chosen to believe, and I know God understands my reasoning.
Super Warmonkey aka Warmonkey

Name:
Martin
Gender:
Male
Age:
18
Nationality:
South African
Ancestry:
Belgian or perhaps Dutch
Language(s)

American English: Primary written language, secondary oral language
Afrikaans: Primary oral language, secondary written language

Residence:
Pretoria, Gauteng, South Africa
Occupation:
Student at the University of Pretoria
Political views:
Internationalist libertarian

I support American imperialism, thus support American troops being deployed, always
I support the separation of church and state
I oppose any and all forms of discrimination, including:

Affirmative action
Race-orientated organizations, such as Stormfront, Negro College Fund, etc

I am drastically opposed to censorship
Nobama
I support big government
I am a capitalist-socialist hybrid

Political party:
Democratic Alliance
Religion:
Liberal Christian
Interests:

History
Politics/military-industrial complex
Technology
The United States
Copyright jazz
Edit
If you are here to query me about copyrights I might have broken, I am going to go ahead and tell you right now, leaving a message on my talk page or contacting me on Xfire is not going to win you any points. First off, you can contact Wikia and subpoena them for my email address, after which you may or may not have to contact and subpoena Gmail for my other personal information. Once done, you'll notice they are all aliases and do not contain any true info. If you feel up to it, you can include my IP address in your subpoena to them and then you can subpoena my Internet Service Provider for my real personal information. Then, obviously, when you have my postal address, you can serve me a cease and desist letter, and that is the only way you are going to get me to remove something you want removed.
Warmonkey is my general-purpose username, however, you can find me under any of the following:

Superwarmonkey
Super Warmonkey
Super_Warmonkey
Epic Warmonkey
Epic_Warmonkey
I am always on Xfire or Steam.

Steam: Super_Warmonkey
Xfire: superwarmonkey
Conworlds
Edit
Gaming - Open-World games such as GTA; Just Cause; ARMA II; among others.
Common knowledge - I spend much time on Wikipedia reading random pages.
History Channel - I find it interesting. Very weird for my age.
Roleplaying - No, not fantasy with dragons and stuff. Realism RP.
This - Its beauty made my eyes bleed.
Dislikes
Edit
The four Ses:
Sport - I haven't done sport in my life, and I am very healthy, (what does that mean?), sport is a waste of time.
Slow Limited Internet - I have broadband, but it is not the 4MBps or 12MBps lines. Think it is 265KBps. 5GB Cap p/m.
South Africa - Such a waste of land. This country is; 1) Racist, 2) Selfish, 3) F***ed up, 4) among others.
Spiders - Devil's spawn.
Others:
Georgeland's geography - It is a cool country, but it is shaped like a cartoon's face...
Nearly Real World - I love the articles and stuff, but the way some of the articles are put together and just left sickens me, and also some countries are formed like vomit.
Articles with no "See also" - Look at Wikipedia, almost all of their articles have a "end-section" with something like "external links"; "further reading"; "see also", but I see 90% of this wikia's articles just... END.
Political stance
Edit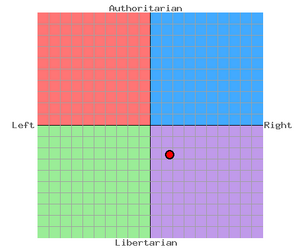 YouTube video of the time
Edit
These videos are South Africa related.
: South Africa - Where the Police are blamed for doing their Job.
| | | |
| --- | --- | --- |
| " | Totally agree with R3NDI3R here. The police did act according to the circumstances they were in, and the ANC is really just using this as a political weapon to once again manipulate the population which cannot think for themselves. I think in the area of 35 000 white farmers have been brutally murdered since the end of Apartheid, and perhaps more black people in other parts of the country. Yet, the government can only complain, promise change and steal money. I would take a dictatorship over a democracy any day if we had a balance of freedom and security. | " |