Vseslavija or the Vseslavska Federatsija is a coalition of slavic speaking countries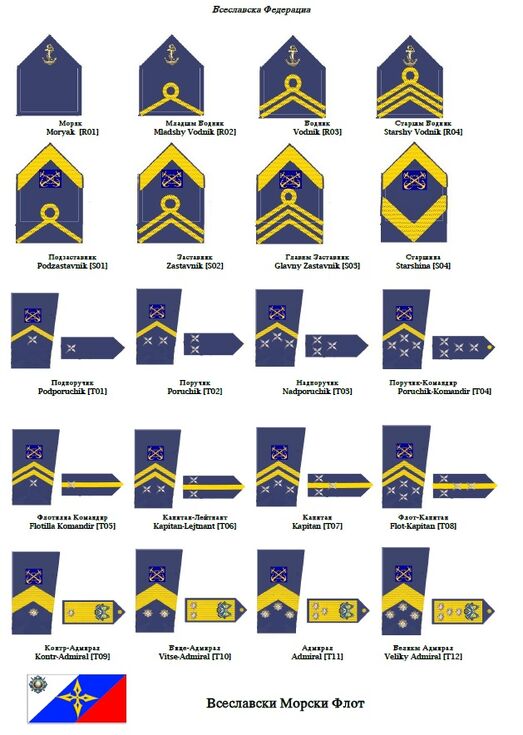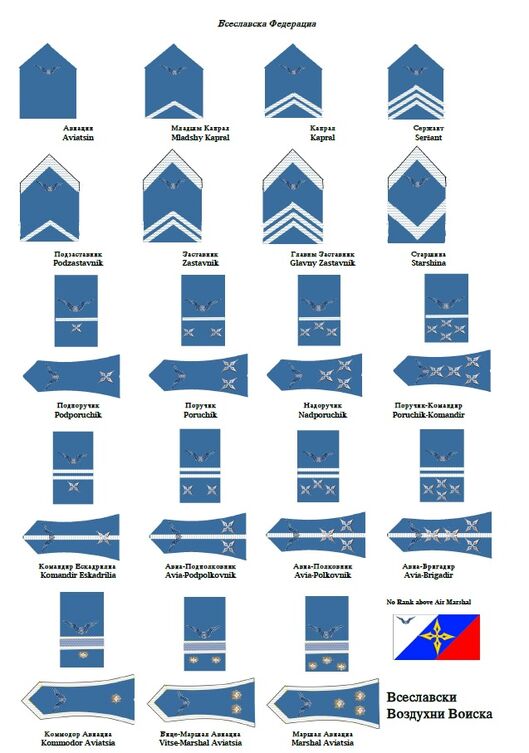 . The official language is Novoslavski. The file Novoslavski Grammar.pdf is available from my website or from the conlang wiki pages.
In 2015 the Armed Forces are being modernised and new rank insignia will be introduced.  These are illustrated on the right hand side of this page.  The former insignia are shown on the left.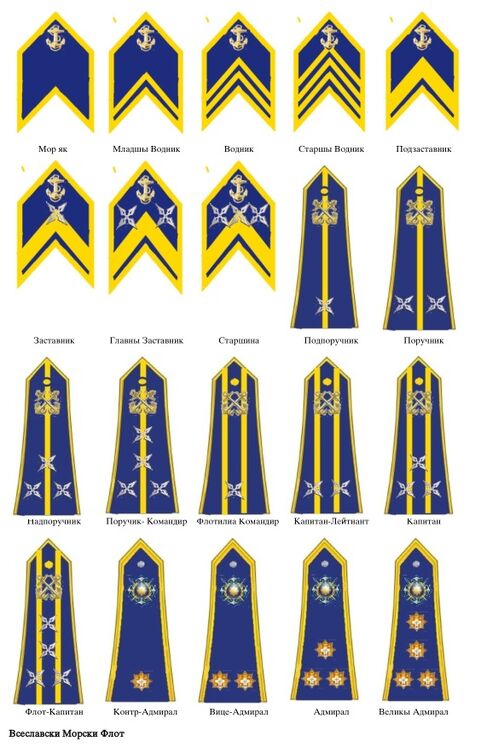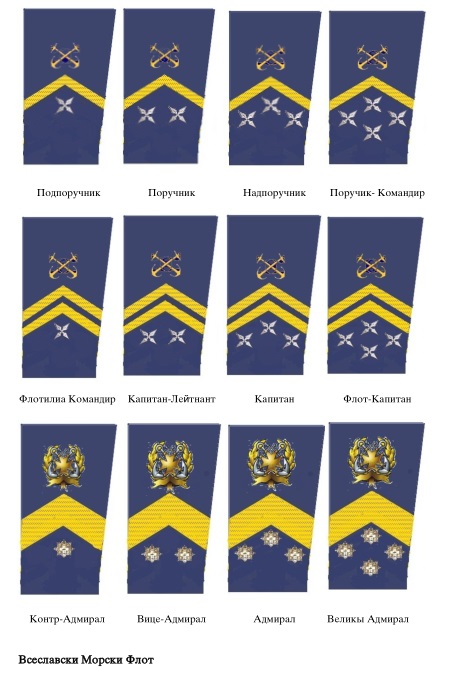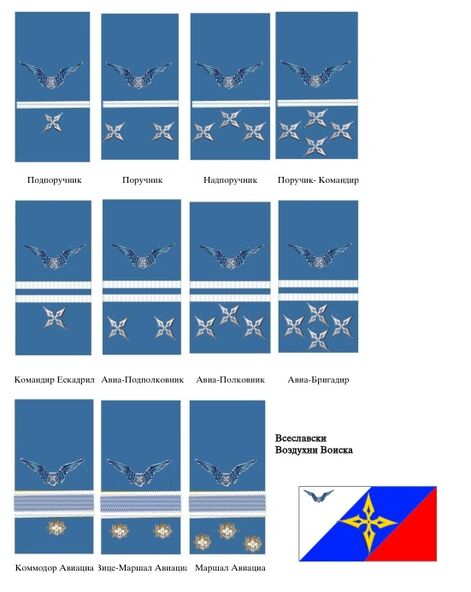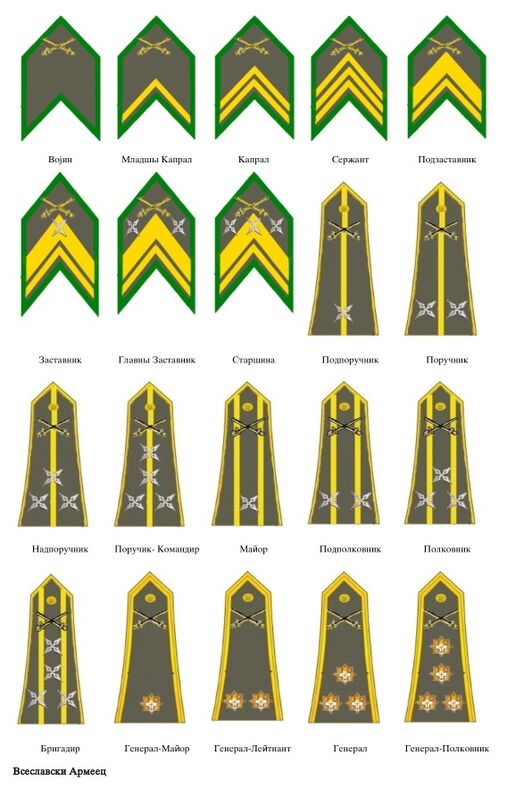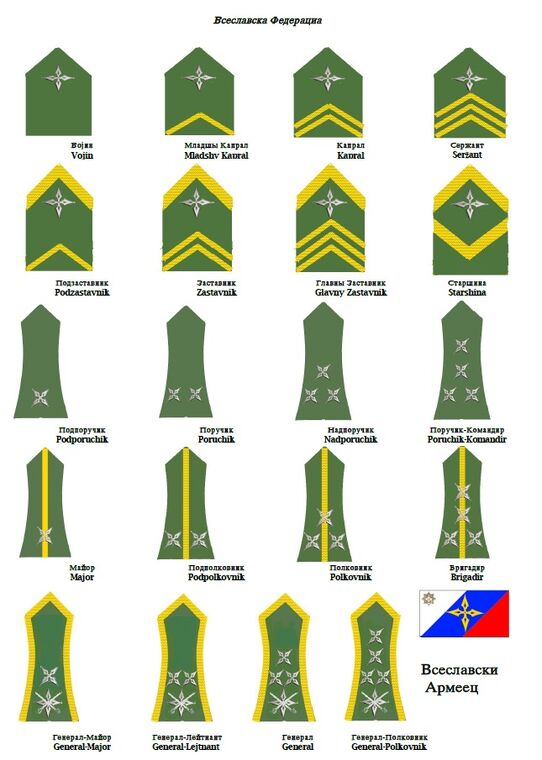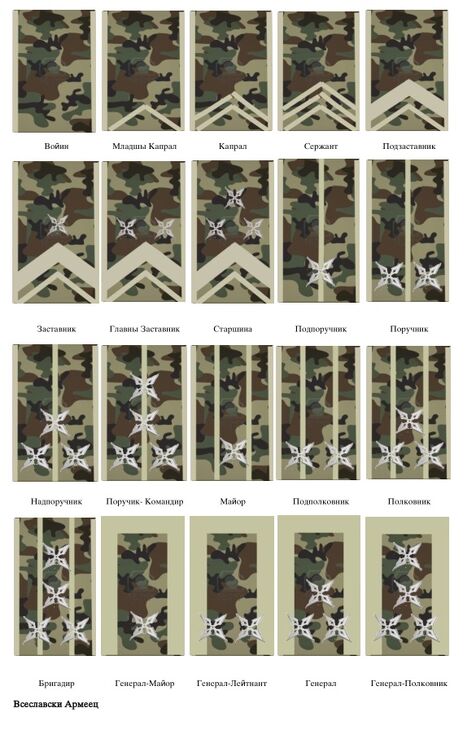 ]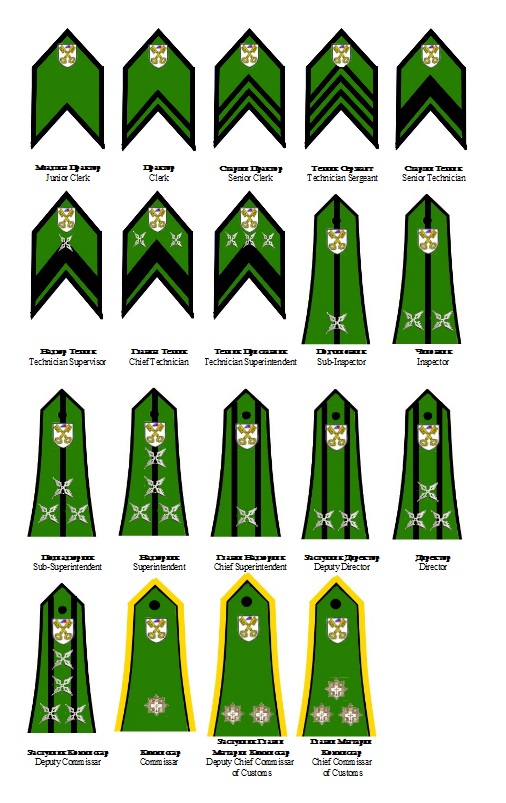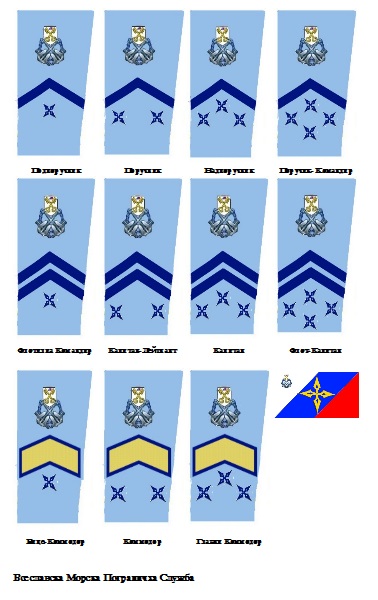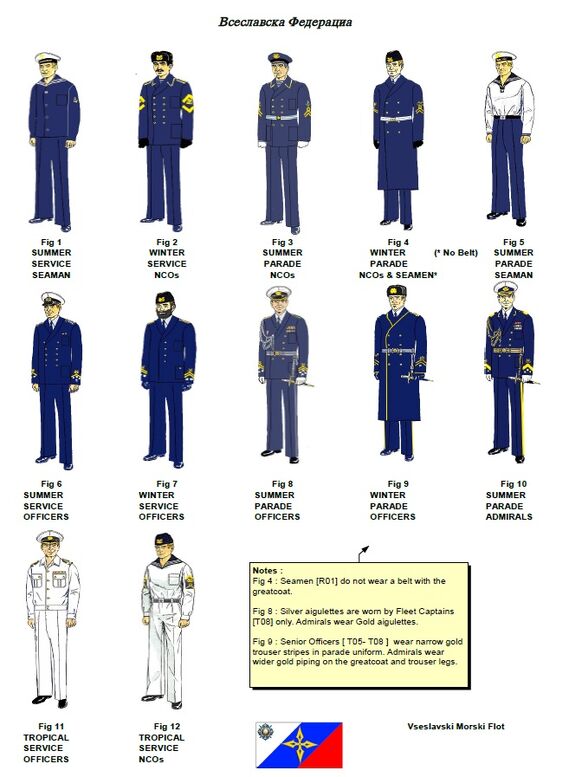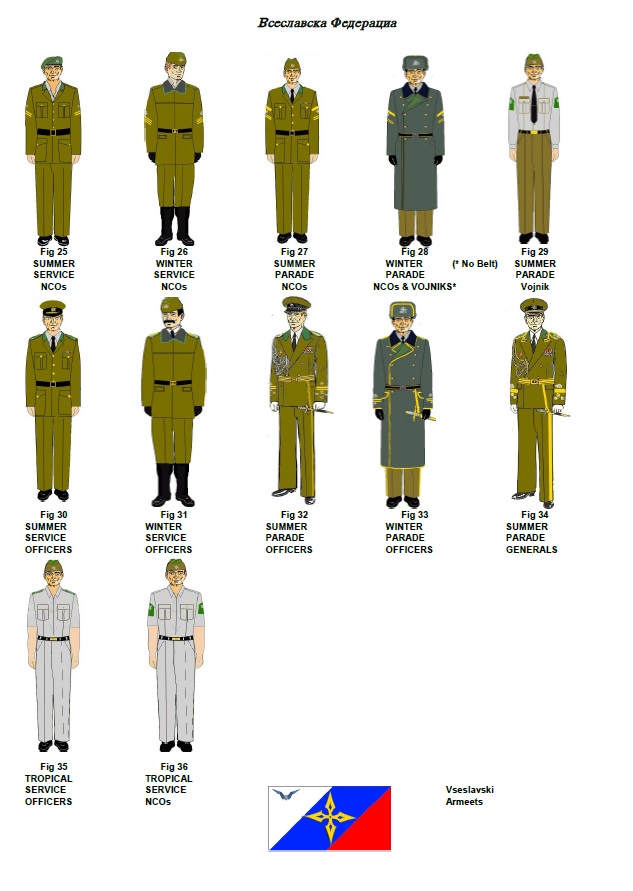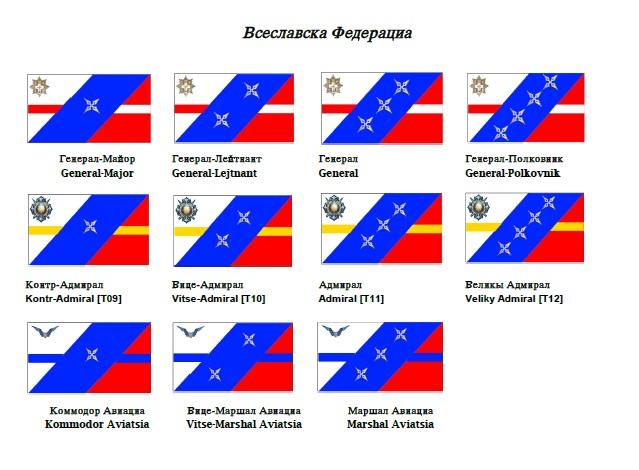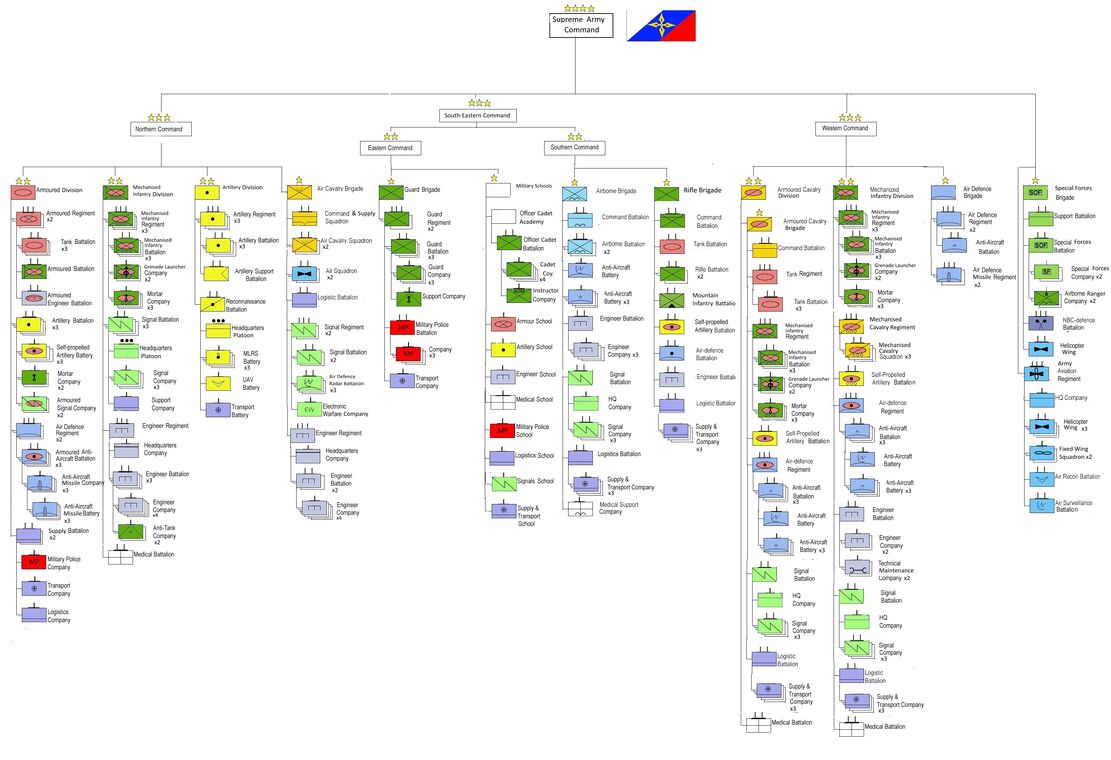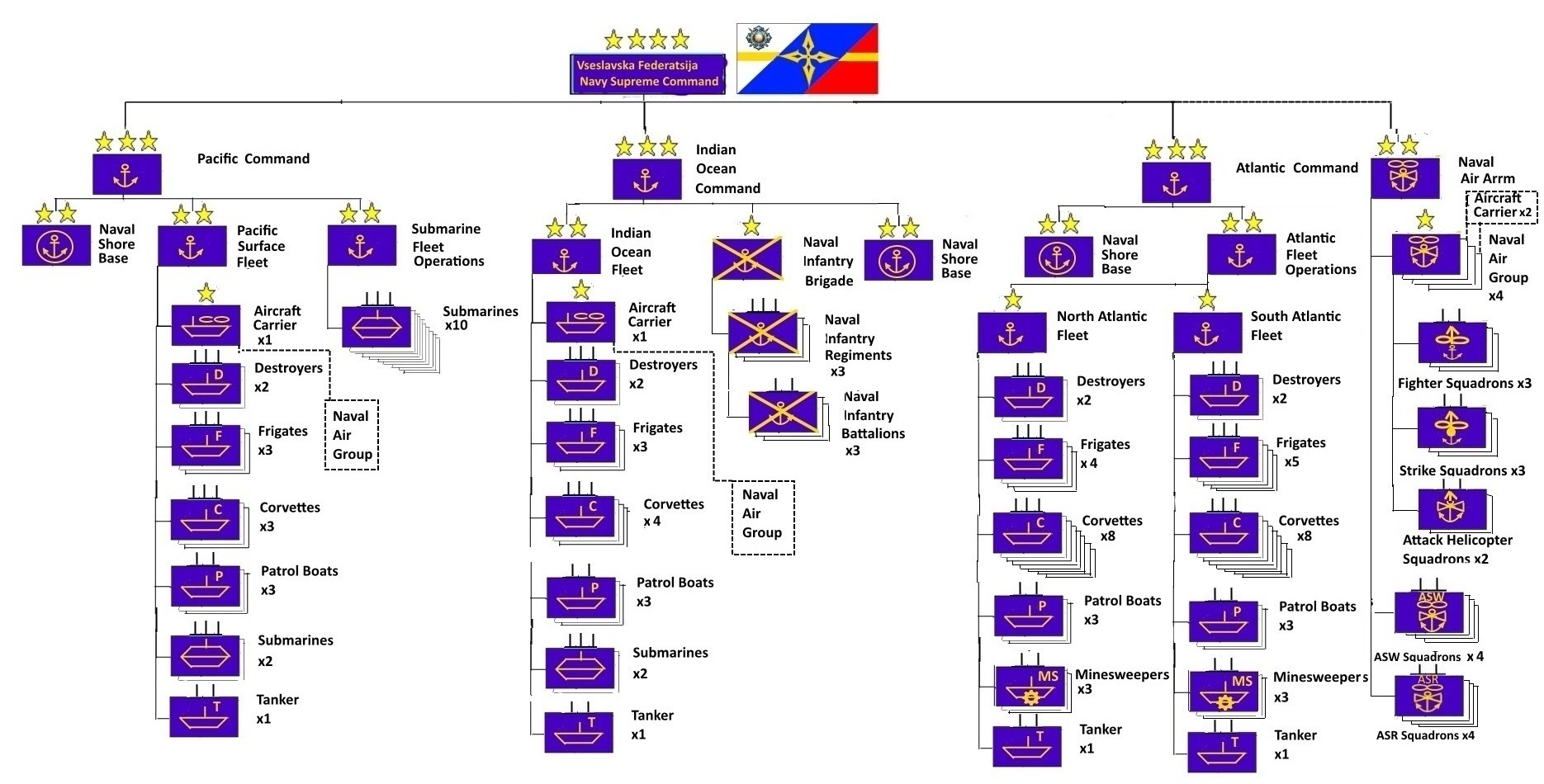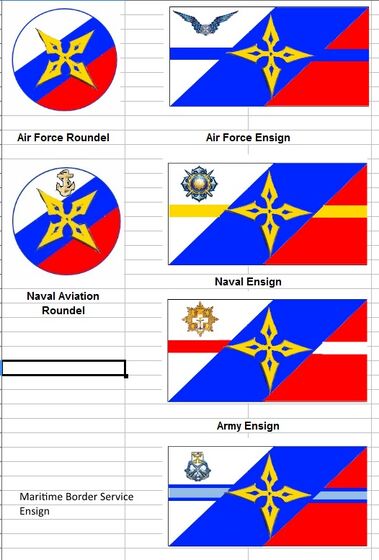 Ad blocker interference detected!
Wikia is a free-to-use site that makes money from advertising. We have a modified experience for viewers using ad blockers

Wikia is not accessible if you've made further modifications. Remove the custom ad blocker rule(s) and the page will load as expected.