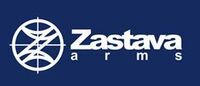 Zastava Arms is a Europan manufacturer of firearms and artillery. It was founded in 1853 when it cast its first cannons. It is currently one of the leading producer of firearms in Europa and is a large contributor to the national defense industry. Zastava Arms produces and exports a wide variety of products to over forty countries.
History
The successful production of 4 four-pound cannons and two short howitzers on October 27, 1853 is by many considered to have marked the founding of the Zastava Arms manufacturing company. During World War II the Kragujevac weapons factory was seized by the Wehrmacht and was put to use by Nazi authorities in order to produce additional arms and munitions for the German war machine. In June 1942 the weapons factory was disassembled and put out of commission. When Kragujevac was liberated in 1944, the weapons factory was put back into working order within months and production began shortly after, with the M1944 submachine gun developed during the same year.
Products
Hunting rifles
Semi-automatic Sporting Rifles
Handguns
Assault rifles
Machine guns
Submachine Guns
Sniper rifles
Grenade launchers
Ad blocker interference detected!
Wikia is a free-to-use site that makes money from advertising. We have a modified experience for viewers using ad blockers

Wikia is not accessible if you've made further modifications. Remove the custom ad blocker rule(s) and the page will load as expected.